Upper Face Transformations with BOTOX
With masks as the new norm, we spoke to our highly trained nurse providers to get all the details for you about how BOTOX® can be used to create aesthetic changes to the face for both men and women, such as a mini brow lift, eye-opener, asymmetry correction, and other non-surgical facial transformations! Read on to learn more and get early access to our BOTOX CLUB rewards program.
How Can BOTOX Rejuvenate My Upper Face?
Neuromodulator treatments do more than just smooth away wrinkle lines of the forehead, vertical frown lines/"elevens", and crow's feet, by deliberately blocking nerve impulses that cause muscle activity. When strategically placed, it can also create small changes in the upper face such as mini brow lifts, eye-opening, reduce hooding of upper eyelids, and eyebrow asymmetry correction, to produce a relaxed and happier-looking gaze. Subtlety is key, as a little bit of BOTOX® goes a long way in creating incredibly natural-looking results, so others will be wondering what you did to look younger, confident, and better-rested after a matter of days!
What About BOTOX Rejuvenation Behind the Mask?
Behind the masks, BOTOX® can also lift sagging/"sad mouth" corners of the mouth, smooth "pincushion" dimpling in some chins, correct a gummy smile, soften nasalis/"bunny" lines, soften smoker's lines around the mouth, narrow a prominent jaw, and soften vertical neck cords.
Get your BOTOX treatment today and you'll automatically gain access to our BOTOX CLUB rewards program at no additional cost, which gives you a 4th treatment FREE (up to 50 units) when you have all four treatments within one year.
Schedule your BOTOX treatment!
It's no wonder this magical elixir of highly purified toxins is our favorite aesthetic injection, as it can defy time and so much more. After BOTOX® is injected by an experienced nurse provider, it can give an appealing and sincere look, along with effective anti-aging changes. Remember, BOTOX injections require an artistic approach to get natural-looking results, and individually tailored treatments allow for substantial softening of wrinkle lines of the upper face, while allowing for normal facial expressions involving the eyebrows and eyes.
What to Expect?
For first timers, you will have a detailed consultation with our nurse injectors, who will tailor your individual treatment plan based on your goals. Photos will be taken and added to your chart to review your before-and-after photos for comparison and to monitor your aesthetic journey. Using the finest needle, the neuromodulator will be injected into the decided areas. The effects usually start to show within 2-5 days and are in full effect within 14 days. There is very little to zero discomfort during treatment, and no downtime. These effects usually last between 3-5 months, and touch-ups are recommended every 3 months to maintain results.
When treated on a regular and consistent basis, neuromodulators can help to prevent future wrinkle formation. In essence, the treatment is both restorative and preventative.
Schedule your appointment with our highly trained nurse injectors Kristina, Katie, or Molly and experience their eye for detail and world-class care.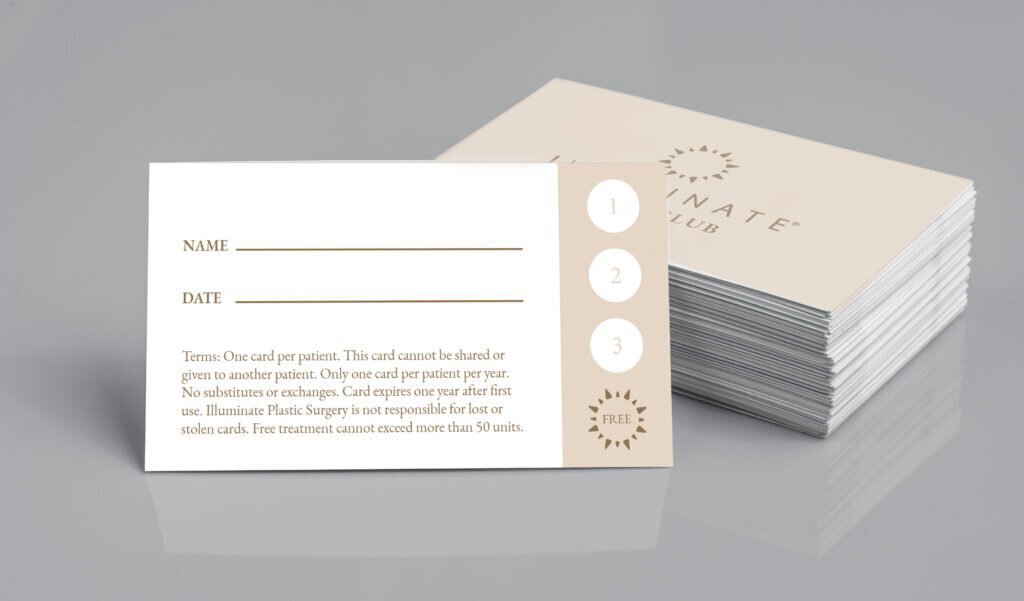 For BOTOX CLUB members: Enjoy your FREE 4th treatment (up to 50 units) on us. Cheers to anti-aging!