C the Light: Benefits of Using Vitamin C and the Products We Love
By Molly Boudreault, ACNP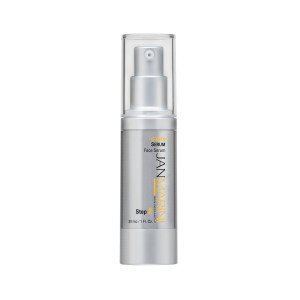 For years, we've talked about the health benefits of vitamin C. It has been known to boost our immunity, benefit people with cardiovascular disease and even treat eye problems. But what if I told you that Vitamin C is a powerful skin agent, too? Would you believe me?
Vitamin C is full of skin perfecting functions. It helps to lighten skin discolorations, enhances the formation of healthy collagen and even protects the skin from free radical damage from the environment. Only a few short years ago, products like this were considered a skincare luxury, but today they're essential and a super powerful addition to your anti-aging routine.
So, you now know that you need it. Your next question is probably, "Which product should I buy?" It shouldn't surprise you that there are literally hundreds of Vitamin C creams, serums and lotions on the market today.
CAUTION: Not All Products Are Created Equal.
As a general rule (with any skincare products) medical grade skin care lines are far superior to over-the-counter items. With medical grade skin care, you should expect to see higher concentrations of active ingredients and products that have been studied, tested and validated in peer-reviewed medical literature. (Yes, folks. This means there's proof that they actually work.) Like any self-proclaimed 'product junkee' I have my favorites. Here's what I can tell you about them:
I started using Vitamin C formulations in 2013 with a product that I quickly nicknamed my 'Liquid Gold' – Skinceuticals C E Ferulic. Within weeks of using CE Ferulic, I noticed drastic changes in my skin. It looked brighter, more luminescent and people starting noticing. But there are a few things that annoyed me about the product. For starters – the price. At $162 for 1 fl oz bottle, it does not come cheap (hence, the nickname). My other issue with the product is how its packaged – glass bottle with an eye-dropper/lid. I lost count of the number of times I tipped over the bottle when the lid had not been screwed on tightly and I watched my money go down the drain (literally!). Despite it's imperfections, I loved C E Ferulic and it took a lot of convincing to get me to test another product in its place.
Enter Jan Marini C-ESTA serum.
To me, this product has it all. Apparently other people think so, too. In fact, a recent study published in the Journal of Drugs and Dermatology (JDD) compared the two. The study found that, not only did the C-ESTA serum perform superiorly to CE Ferulic in its anti-aging benefits, patients had less skin irritation, preferred the smell, feel and application of C-ESTA over CE. At $99 a bottle, the price point is much better too. C-ESTA comes in a convenient pump bottle and a little bit of product goes a long way. I apply twice a day on clean face (AM and PM) and a bottle will last between three and four months. My skin looks firmer and tighter, deep wrinkles have significantly softened, and overall, I look brighter and more refreshed.
If you have questions about your skin, I'd love to see you. Schedule a consultation with me at Illuminate Plastic Surgery in Palo Alto or San Jose.
-Illuminate Plastic Surgery, Inc. (copyright 2015)