DIY Beauty Routines While You're Stuck Indoors
You know how every time your aesthetician recommends an advanced treatment you always say you can't spare the downtime associated with it? Well, here we are with lots of downtime, with a bonus of social distancing, so let's make the most of it and give ourselves the ultimate spa day.
While you may not be able to see a skin care professional for a deep chemical peel or laser treatment, here are some ways to make the best use of your "downtime" while you're stuck indoors.
Enzyme Peel Treatment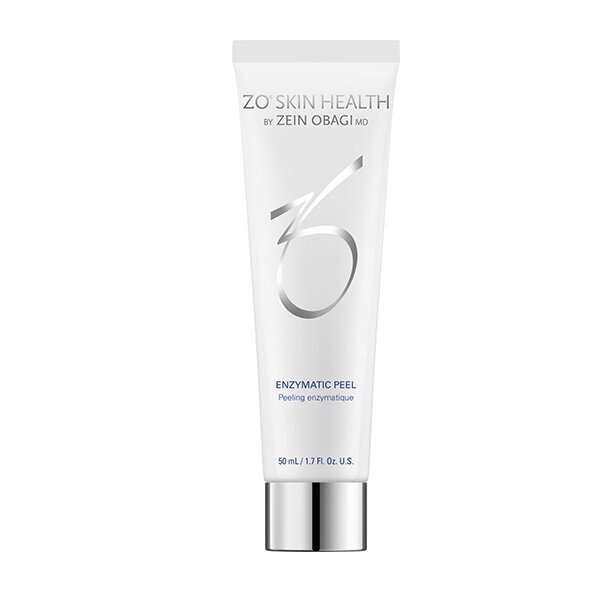 Enzymes will be the closest thing you can get your hands on right now for an at-home peel experience. Enzyme masks and treatments are usually derived from fruits. We recommend the Enzymatic Peel from ZO. It has papain and bromelain enzymes and glycolic acid (AHA), so it's dual-action. It provides enzymatic and chemical exfoliation to remove dead skin cells on the skin's surface.
This enzyme peel from ZO helps smooth uneven, rough-textured skin, revives dull-looking skin and improves the visible signs of sun damage. Use 1-2 times per week or as needed. Apply to clean, dry skin. Leave on for 1-3 hours. The great thing about this peel treatment is that it does not need to be rinsed off. You can rinse if desired. We offer this treatment in our office and on our website for $72.
What Does Your Skin Care Lineup Look Like?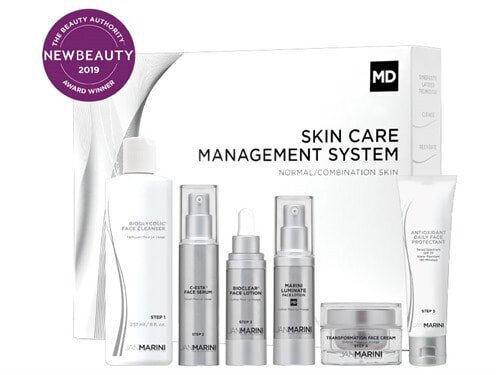 Is it expired? Outdated? Maybe running low? Now is a good time to either restock or revamp your skin care routine and switch to medical-grade products. Medical-grade skincare does require a bit of downtime.
This is because first, the formulations are crafted with science-backed clinical studies which include downtime, and second, the products have a higher concentration of active ingredients, so they require a conditioning phase where your skin is getting used to the product.
Reactions that may occur include dryness, redness, itchy, inflamed skin and possibly peeling. When you stop seeing these reactions, your skin has acclimated. We recommend clearing out your current skin care routine and starting fresh with a new lineup. A great introduction to using medical-grade skin care is the Skin Care Management System by Jan Marini. We offer the products in this system in our office, available in Normal/Combination and Dry/Really Dry and retailing at $370.
Whatever You Do, Do Not Purchase Skin Care Products on Amazon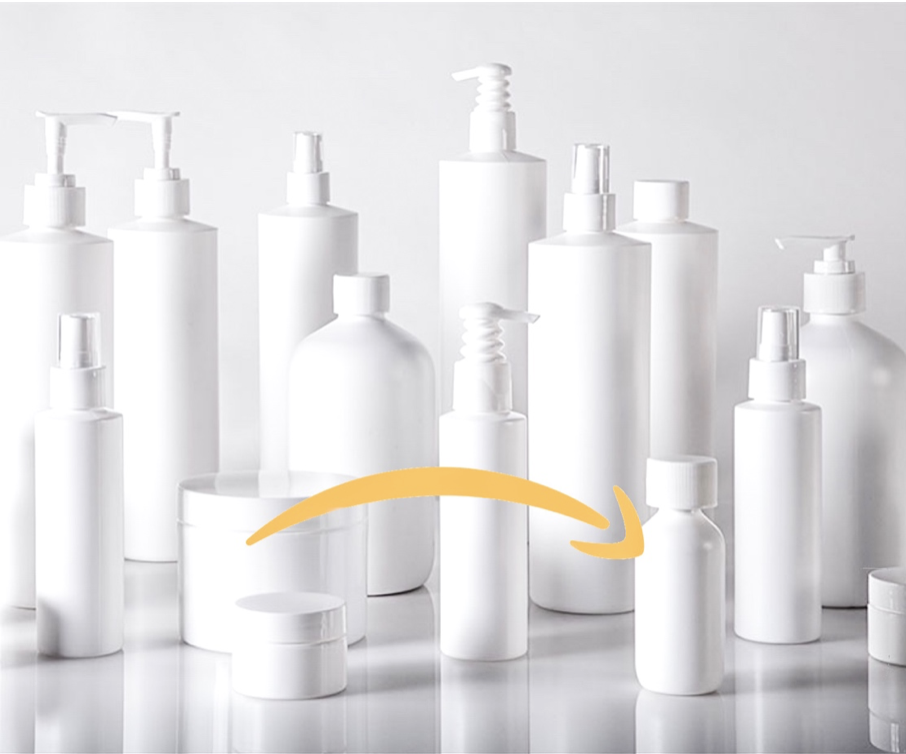 Since we all love Amazon for everything including the kitchen sink, it may be very tempting to fill that cart up with discounted professional skin care during this lockdown, But buyer beware; there is no guarantee that what you're purchasing is actually the real deal. You could be ordering a dupe and your skin will take the toll.
Avoid this disastrous mishap and order from a trusted skin care professional. You can order all your favorites directly from our website. If you have any questions or get lost, email our Medical Aesthetician directly at [email protected].
Miss that Facial Massage?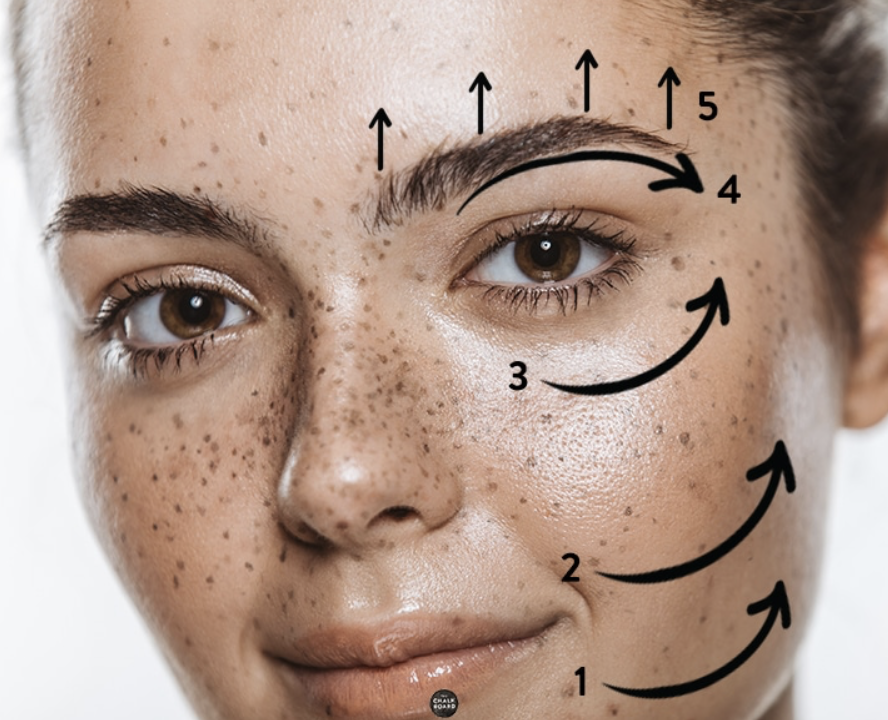 This may not feel quite the same as lying in that warm cozy spa bed and having someone else massage your face, but you have the time and it has its benefits so why not. Facial massage is one of the best ways to prevent wrinkles, boost lymphatic drainage and plump the skin. Wash your hands, cleanse your face, and search for a YouTube video on facial massages that best suits you. There are a variety of techniques from European style, to Chinese, and Lymphatic. Try a new technique each morning until you find the one you like.
Winged Eyeliner on Fleek?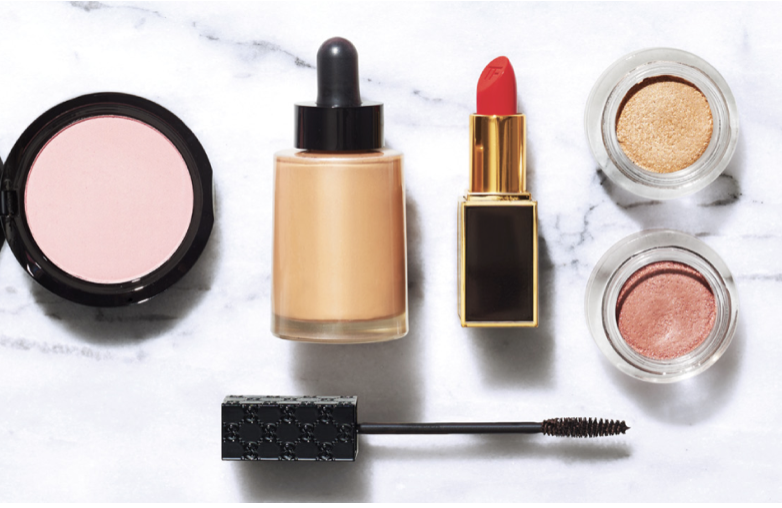 Ditch the makeup. Now is the perfect time to keep your skin free from anything that will block the pores creating congestion in the skin and form breakouts. I'm sure times are already stressful enough, we don't need to worry about wearing makeup and breaking out from it. Since you do not need to wear makeup every day, take the opportunity to deep clean not only your makeup brushes but your makeup compacts, containers, bags, makeup tools, etc. As we are already practicing safe sanitation, why not extend that practice to the products we put on our face? Skim the top layer of a foundation compact or eyeshadow compact by just removing it with a tissue and then spray it quickly with rubbing alcohol and let it dry. This won't actually harm the compact, just kill the germs.