Laser Hair Removal 101: Class is in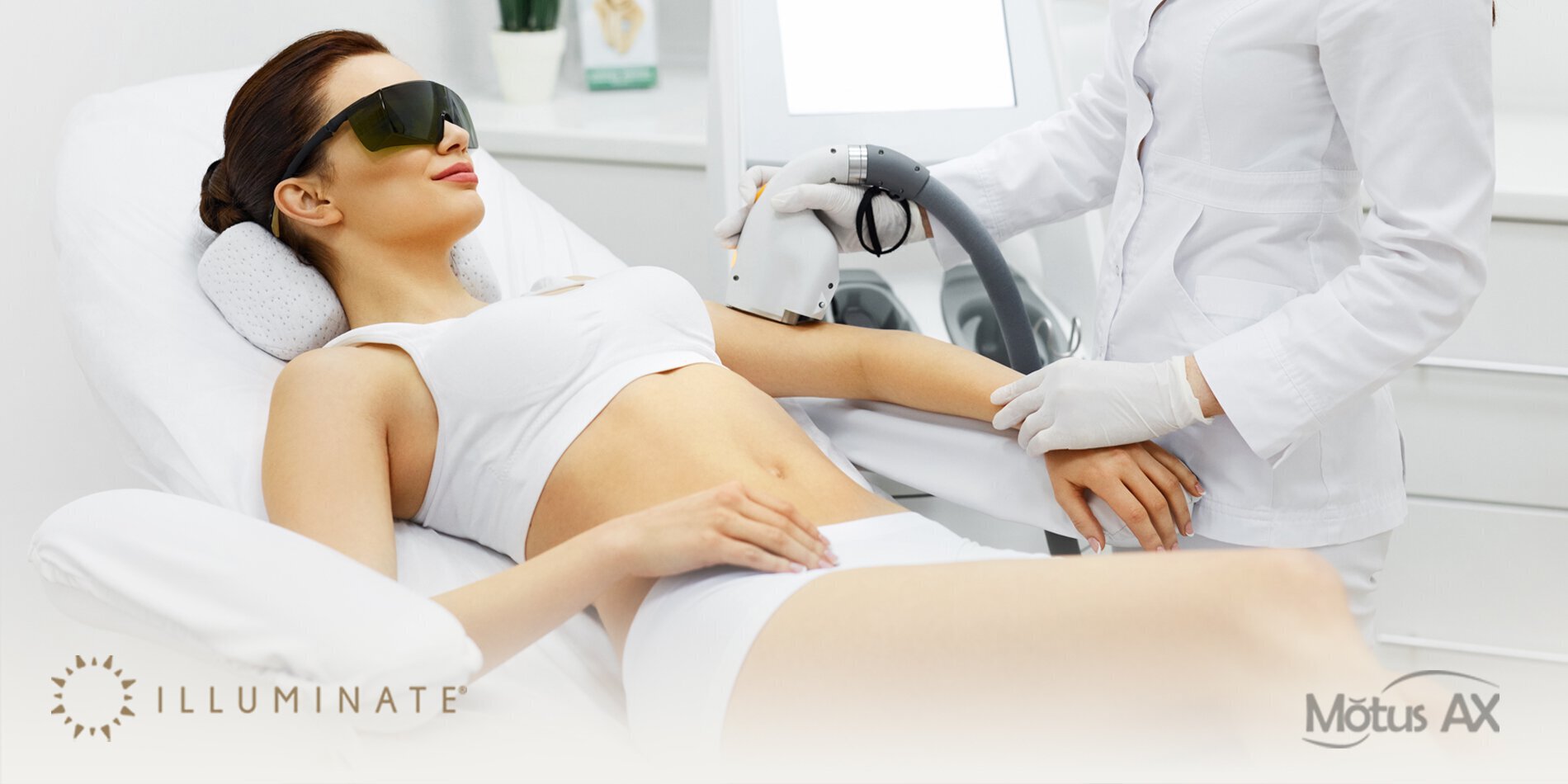 Body hair is normal, but so is wanting to clean up a bit. It's officially summer, and if you're like us, you're ready to turn up your beauty game for the body-baring weather.
Temporarily getting rid of unwanted hair is simple. Shaving, waxing, sugaring, and tweezing are all popular methods used for hair removal. However, these common practices range from tedious and time-consuming to physically painful.
When it comes to the best way to go bare, laser hair removal is the way to go. Yeah, you've heard of it before — let's get a bit deeper in the weeds.
A semi-permanent way to treat unwanted hair, laser hair removal works by damaging the hair follicle and hindering new growth. In simple terms, a laser emits a light that is absorbed by the pigment in the hair and then converted to heat that damages the hair follicles.
As laser hair removal has gained popularity throughout the country, the technology has come a long way. Nowadays, laser hair removal is one of the most sought after non-surgical cosmetic treatments, but the type of machine used matters.
The most effective wavelength is the Alexandrite wavelength. Still, until recently it posed a risk to darker skin — keeping it from becoming the universal choice. The Motus AX laser changed that. The machine utilizes a special handpiece that delivers low-energy pulses in slow, repetitive motions rather than intense bursts of heat. This gradual heating means less damage to the skin and follicles, which in turn makes it safe for any color of skin.
The Motus AX handpiece can also get extremely close to the skin's surface. Unlike other lasers that lose a portion of their energy when it reflects off the skin, the Motus AX's energy is entirely absorbed by the skin, making it effective enough to remove up to 90% of unwanted hair in as few as four treatments. To put that into perspective, most lasers require 8-12 treatments spaced weeks apart before you're able to see results. With Motus AX, you can go bare without wasting any time.
Our Motus AX handpiece allows for quick and efficient treatment without the pain traditionally associated with the heat of a laser; in fact, the Motus AX works without any cooling gel. The continuous cooling provided by the handpiece allows for a comfortable procedure — no more wincing during appointments.
No matter what hair you want to be removed, and no matter how coarse that hair is, the Motus AX is the solution you need. Go ahead, throw your razor out, and give us a call.
We can't wait to see you, Palo Alto & San Jose: (650) 433-8621.