What You Need To Know About Cellfina Recovery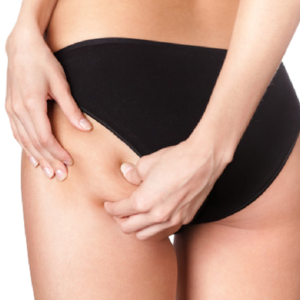 By now, you've probably heard about Cellfina, the FDA-approved procedure that's designed to minimize the appearance of cellulite.* While this treatment was only made available in 2015, it's already quickly becoming one of the top requested treatments at both Illuminate Plastic Surgery centers.
It's not surprising to see – Cellfina has a sky-high patient satisfaction rating, plus it's been shown to reduce the dimpling associated with cellulite for over three years.* Best of all, there's no surgery associated with Cellfina; it's a non-invasive treatment that uses needle subcision to cut and release the fibrous bands that exacerbate the appearance of cellulite.
Cellfina treatments take less than an hour to administer, with results seen in as little as two to three days after the first procedure.* In order to maintain these results, patients should take the following steps after their Cellfina treatment:
Wear compression garments immediately after the procedure. Even yoga pants can be worn to reduce any swelling.
Engage in plenty of healthy eating and exercise. Cellfina can reduce the appearance of cellulite, but it can't prevent the formation of new dimpling as a result of weight gain.*
Drink plenty of water immediately after the treatment. Additionally, you may want to rest the first night after the treatment, although many patients have reported feeling no pain or discomfort immediately after the procedure.
Ready to experience what Cellfina can do for your cellulite dimpling? Contact Illuminate Plastic Surgery in Palo Alto or San Jose, CA to learn more about Cellfina and other cellulite treatments, including best recovery steps. Call (650) 433-8621 today to book an appointment with Dr. David Boudreault.