Say Hello To Our Master Injector, Marisha Hallarces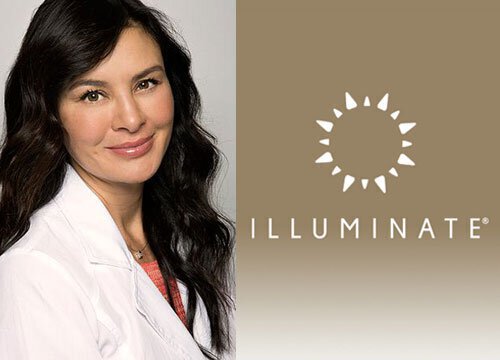 Meet our newest master injector, Marisha Hallarces! While her work certainly speaks for itself, we're so excited to have her here at Illuminate and can't wait for you to meet here.
Before you book your appointment, get to know the woman behind the syringe.
Marisha's journey into plastic surgery was atypical to say the least, "It was purely accidental how I got my start in Plastic Surgery. When I became an RN in 1995 there were no Bay Area hospitals hiring new graduates. The only employer prospects that showed up at the nursing job fair were the different branches of Military. That was not an option for me." she explains.
"My unexpected, ultimate dream job surfaced later. Someone close to me overheard a Plastic Surgeon saying he wanted to find a 'new' nurse to hire and train. My friend handed him my number and that was it. Not sure if I call it luck or fate, but I interviewed and got the job. Fresh out of nursing school I was eager to learn."
It's clear that while Marisha's passion for plastics started early, the beginning of her journey was just that: "I wore many hats during those early years. And helping to grow a practice from the ground up had its many challenges and rewards. The surgeon had a very diverse practice ranging from trauma call, hand specialist, breast cancer implant and tram flap reconstruction, chronic wound care, cosmetic surgery and CO2 laser."
If it reads like Marisha was handling a lot, that's because she was. During her early days she served as office manager, patient care coordinator and the only nurse on staff. Whether she wanted to or not, she was cramming a lifetime worth of knowledge and skill into one position.
When the options were sink or swim, she learned to swim.
Marisha's transition into master injector was just as spontaneous and fateful, "I brought in an esthetician with full skin care services and medical grade skin care lines in 1996. During this fast paced, dynamic work schedule, the surgeon one day simply asked if I wanted to learn to inject."
The rest is, of course, history. During the late 90s there wasn't any formal training for injection, but Marisha was a natural.
"I have always had an attention to detail and an eye for beauty. Observing fashion trends, model's faces, their makeup, symmetry — all of it fascinated me. On the other side of that, I also had a real interest in math and science."
The intersection of science and art is where Marisha thrives.
Still, without discomfort there isn't growth. "[I left my position] as a clinical office nurse and injector, and accepted a position as O.R. Circulator and recovery room nurse. Learning the OR and watching the transformative art of surgery was yet another invaluable experience for me."
Fast forward 16 years, and she's still practicing the art of injection with the same enthusiasm she had on that first day.
Now that you know her background, get to know her injecting style. We're certain you're going to love her as much as we do.
Book your appointment with her today: 408.369.9300.