What Is a Liquid Facelift?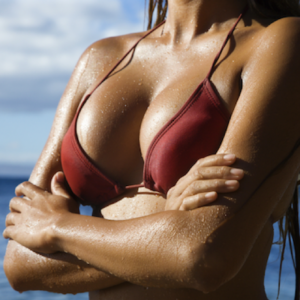 If you've been noticing that your facial skin has been looking looser and saggier, you might be interested in learning more about the Liquid Facelift.
The Liquid Facelift is the perfect surgical alternative for clients who want to tighten and smooth facial skin – without going under the knife.* This procedure is ideal for clients with mild to moderate skin laxity issues. For example, if your skin has been sagging and you're noticing more wrinkles than usual, then you might be a great candidate for the Liquid Facelift.
This facelift uses the power of Botox and dermal fillers to achieve tighter, younger-looking results.* Dermal fillers contain hyaluronic acid, which instantly plumps up the injection site for youthful-looking volume.* When placed around certain facial contours, the result can look natural and make your face look years younger.* Dermal fillers can also be used to smooth away the appearance of aging lines and wrinkles.*
In addition to dermal fillers, Botox injections help smooth away wrinkles from the forehead region, as well as lift eyebrows and eyelids for a more awake and refreshed appearance.*
The Liquid Facelift procedure can be performed in-office without needing any kind of anesthesia. The entire procedure takes less than an hour, with instant results.* Patients will need to commit to regular injections at six-month intervals to maintain their ideal results.
Not ready to go under the knife – but want that youthful, gorgeous glow? Contact Illuminate Plastic Surgery in Palo Alto or San Jose, CA for an evaluation to determine if you're an ideal candidate for the Liquid Facelift procedure. Call (650) 433-8621 today to book an appointment with Dr. David Boudreault.